An intermodal alternative for long journeys on the highway
Facilitated booking
Booking will be simple and convenient: in a few clicks, thanks to the Symone application you can book your ticket for your vehicle, regardless of the number of passengers. As simple as booking a train trip.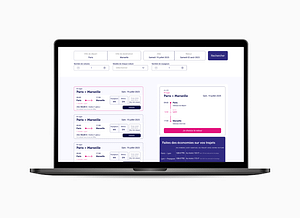 Fast boarding
Upstream of the motorway toll, professionals take your car or motorcycle while you take a seat in the comfortable cabin of your Symone. A transparent loading time for you to start enjoying the many services on board.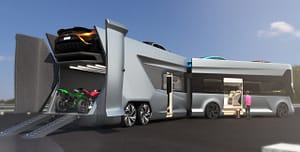 Time saved
During the journey, you have your time, and benefit from the services offered on board. An electric car? Make your Symone an autonomy extender!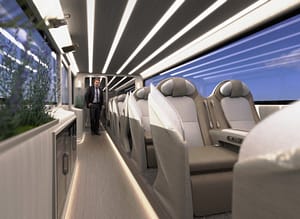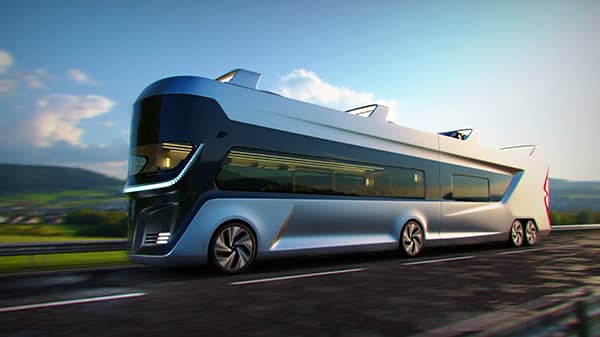 From 2024, a first vehicle in circulation
Symone is a long vehicle running on decarbon hydrogen that awaits you on your road, at the toll booth. We load your car or motorcycle and you get to the front of the Symone in a comfortable passenger cabin, like on a first class train. On two levels, a Symone welcomes up to 20 passengers at the bottom in a comfortable space and carries 9 cars and motorcycles.
From 2024, with a vehicle at the BioGNV, Symone will offer a new road experience, the free spirit. Day and night, imagine the comfort of letting yourself be transported on the highway to arrive fresh and rested at your destination with your vehicle. You were able to sleep, work, or spend more time with your family. On journeys that are now safer and more decarbonized.
Symone is a new green and shared mode of travel for individuals and professionals alike. A great tool for the ecological transition. It is also a mobility of territories, for all and more inclusive.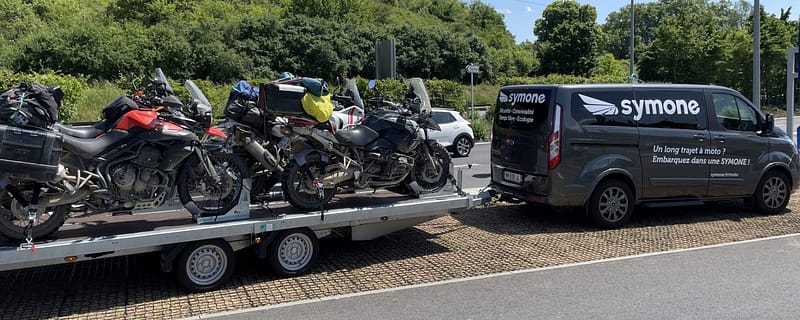 A first experiment in progress, to develop an offer adapted to everyone. Symone on a motorcycle from this summer 2023
For Symone, this target is one of the most captive, and the motorcycle "format" allows experimentation at a lower cost.
This is why Symone Moto was launched in the spring of 2023, thus improving the use of the booking platform, understanding the uses, the adequacy of the offer, the expectations of users; etc…